Archive March
If it is your first time to the web site, click on the "Classmate Profiles" tab to the left of this page and find your name! Follow the on-screen directions to create your profile, and enter your current contact information. If you need more information on the do's and dont's check out the "First Time Visitor" link also located to the left of this site. You can also share personal updates, memories, photos and videos with your classmates through this website!
MySpace-Countdowns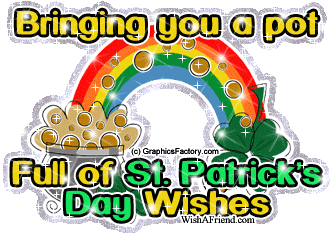 Myspace Graphics, St. Patrick's Day Graphics at WishAFriend.com
(to stop player click on double bars, to increase/decrease volume use slider on left of box)
Irish Related Videos

( make sure to stop music player before playing videos below)
| | |
| --- | --- |
| | This site is under contruction. Check back often to see what's new! |
Join our group on facebook

Our Lady of Good Counsel High School Class of 1964
Free JavaScript from Rainbow Arch

What does your birth month say about you?